Must it put on the production of jeans, and it be thoroughly related. the cloth, needlework, the silhouette, the detail, and aging (secular distortion)
Selvedge Denim
Each texture is made differently.
They have the particular thickness of the warp(top threads) and the weft(bottom threads) and the density.
Our denim has a unique texture. it is bulky and rough .
It is because the denim is weaved without any pressure on the threads.
To keep the texture of the material, our denim is unsanforized.
Our production method is inspired by original vintage denim even though it takes 5 times longer than computer controled weavingmachines.
Instead ob creating a unique texture throughout the time, it shrinks and twist the denim by washing and drying.
Over the time rope-dyed threads will fade unevenly.
we believe that that uneven fading is the result of production of the original method.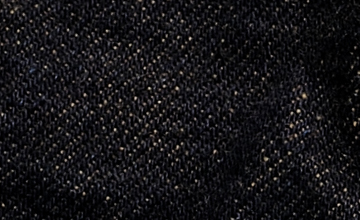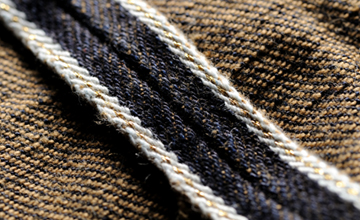 The sewing
We adopt a unique anf profound sewing method that canbe seen on vintage jeans such as narrow-stitching in back pockets,
wind-stitching in a belt-loop, sewing a belt and a back patch with a single stroke and so on.
These method were used for the strength and protection efficiency in those days.
Particularly, when we alter jeans our jeans fans, wee use only UUNION SPECIAL, the vintage sewing machine,for variation of aging.
Altering with cotton threads creates unusual twist at the bottom. This twist makes unique fading at the edge.

The silhouette
Jeans were originally designed for working poeple.
In the modern fashion scene, the role might not be necessary.
Its duability and functionality are worth to be respected.
Without spoiling the original idea, we are reconsidering all silhouettes sothat we could make a proposal of jeaning causual as modern fashion.
For example, we correct the sihlouette of a diper so that the waist is a little larger considering standin-sitting in order to be looked elegantly dauring standing up.

The detail
We make the specification in each section and part with significance as original as possible.
The Strike Gold
A rayon-piece-nametag for color fading a buckskin patch to create a unique texture and original iron buttons are customly made for its indivisual purpose.
Strike Gold has gone to the extent of getting custom rivets made which have a male part made of iron and a female piece made of copper.
The reason for this is that the male piece will begin to rust over time but the female piece will darken and leaf over time giving the wearer a well rounded aging pattern even on the rivets.
All the details are very essential to us.
It is not too much to say that the back-pocket is the face of that jeans.
We have arranged new and original design.
The design was inspired by a pickax from its name.
TENRYO DENIM
We are challenging we challenge to the collaboration of
a denim and different materials to pursuit the possibility of denims.
The first model has a Japanese Hanpu (sailcloth) pocket that Kurashiki takes pride in.
Manufacturers in Kojima, Kurashiki-city are producing about 70 %
of the national production of cotton sailcloth production.
We print an original logo of TENRYO DENIM on back pocket which is Japanese Hanpu (sailcloth).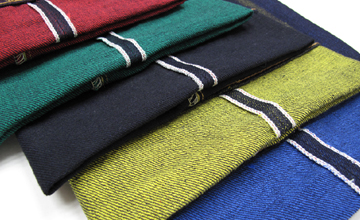 The aging
Each material and each part is consciously made for the aging.
We use denim that has a particular texture by an old-fashion shuttle loom.
Duralation and functionality as a working wear changed into pursuation of aging and cracteristics of a wearer.
Jeans fit to its owner's body.
A wearer can create its own indigo fading.
we see jeans as a mirror reflects a owner's life style.
We are hoping that a owner creates own jeans as a best friend.